Boradcastshop: l'e-commerce per i tuoi acquisti!
Per i tuoi acquisti visita il nostro

store

on-line.                                                                                  
Visita ora
IKEGAMI, TOP-END 4K STUDIO CAMERA SYSTEM
The UHK-X700 is Ikegami's latest addition to its UNICAM XE 4K HDR system camera series. It incorporates three newly developed 2/3-inch CMOS 4K sensors with Global Shutter to eliminate rolling shutter distortion and flash-banding artefacts.
Arkona Technologies
Arkona is a technology provider for the most advanced and premium live broadcast productions in the world. We provide IP core infrastructure solutions for audio/video routing, compression, processing, and visualization with open standards support and an API 1st approach.
Professional 12G SDI and 25G IP monitoring
PHABRIX presents the new "Waveform Monitor" QxP. The QxP features an integrated 3U multitouch LCD screen and an integrated V-Mount or G-Mount battery plate, an integrated mains power supply and an external 12v DC input. 
Len Leaders in Signal Technology
"

LEN is the UK's leading specialist in passive signal enhancement. Wherever a signal requires to be transmitted, enhanced, cleaned, split or combined, LEN has the expertise and products to assist

"
Torque Video Systems
Torque Video Systems specializes in the management and monitoring of broadcast quality of service, providing cost-effective solutions and versatile applications to digital television networks and video transmission operators worldwide. 
Dektec Enabling PCs for Broadcast
Digital-TV professionals with PC add-on cards, USB devices, network appliances, and software. Applications are used for Test and Measurement and to build smart solutions with servers, desktop PCs, laptops and tablets.
Cobalt Digital Engineering Beyond the Signal
Engineering Beyond The Signal™
Our continually advancing product line offering complete 3G/HD/SD solutions, and the exceeding of expectations in more than just product to meet the needs of your market, is our commitment of Engineering Beyond The Signal.
Open Broadcast Systems
Open Broadcast Systems provides broadcast software for video and audio transport running on off-the-shelf IT equipment. This allows IT hardware to perform multiple broadcast functions, each running as apps, aiding convergence between the broadcast and IT industries, and reducing costs drastically.
Datavideo
Datavideo is the only manufacturer in the world that can offer complete solutions for all aspects of live video production. Here is a list of just a few of the various categories Datavideo offers: PTZ cameras, converters, switchers, encoders, recorders.
More
Bluebell Opticom
Designs, manufactures and distributes high quality fibre optic transmission equipment for the broadcast, telecommunications and satellite industries.
More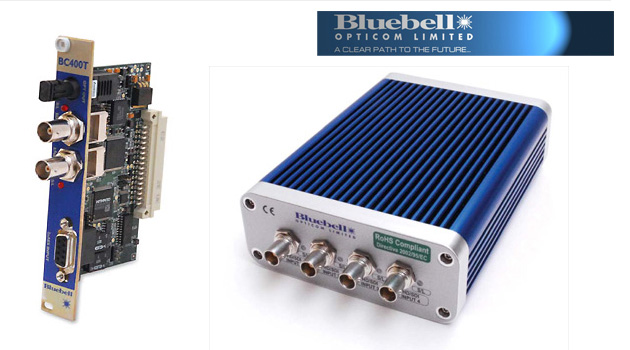 PHABRIX
Qx 12G | Qx IP
Advanced generation & analysis tools for IP, 4K/UHD + HDR
The Qx range brings together all the advanced, hybrid IP/SDI test & measurement tools required for transitioning to the next generation of video formats, including instruments for rapid fault diagnosis, compliance monitoring and product development.
More
Apantac
Leading designer and developer of high quality, cost effective image signal processing equipment.
More
News
Se vuoi scoprire come ridurre l'OPEX con la piattaforma di transcodifica Torque Pelican e risparmiare di più con DVStor Recording & Playout
[leggi...]